Dig deep for this 100km MTB event set in Blanchard and Chuckanut Mountains.
The course is rough, rugged, and remote. There are mandatory hike-a-bike sections. The full course has over 10K' vertical, and more than dozen of our favorite descending trails. Don't count on cell phone coverage, and there are no services available along the route. The trails get brushed and cleared occasionally, but many obstacles remain. Prepare to be challenged.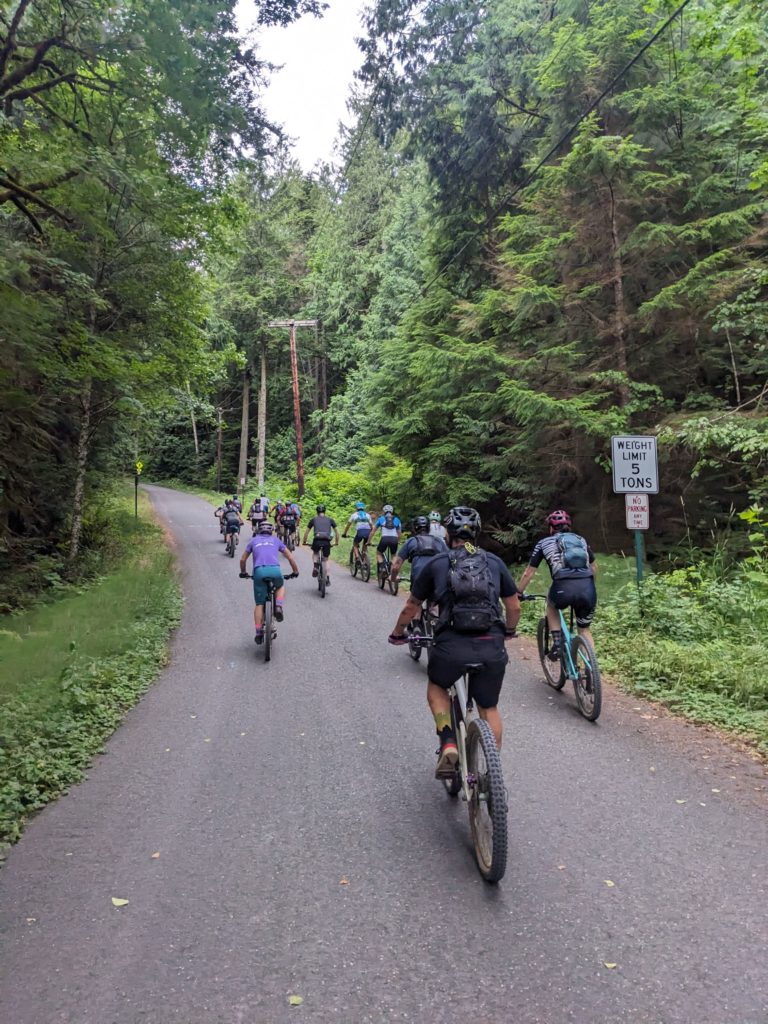 LOL 100 Finishers
2023
Justin Daniels
Matt Schumaker
John Lackey
Lea Stralka
Zach Cooper
Mason Rudolph
Ryan Filson
Josh Parrish
Anthony Sallows
2022
Sterling Quinn
Ian Fay
Colin Amos
LOL 100 Cue Sheet
Start at Marine Park
100 Acre Wood
Interurban
Cleator Rd
$2
Fragrance Lake Rd
Cleator Rd
Double Black
Double Down
Fragrance Lake Rd
Cleator Rd
Upper Ridge
Middle Ridge
Lower Ridge
Hush Hush
Hemlock
Huckleberry
Raptor Ridge
Lost Lake Trail
Burnout
Overlander
Land of the Lost
Thad's Trail
Lizard Lake Trail
Lilly Lizard
Upper Trailhead
B-1000
Alternate Incline
British Army
Uno
Dos
Tres
Quatro
Land of the Lost
Mud Lake
Sick Joke
Pine & Cedar Connector
Hemlock
Interurban
100 Acre Wood
Finish at Fairhaven Haggen
LOL LITE
Same great taste. Less filling.